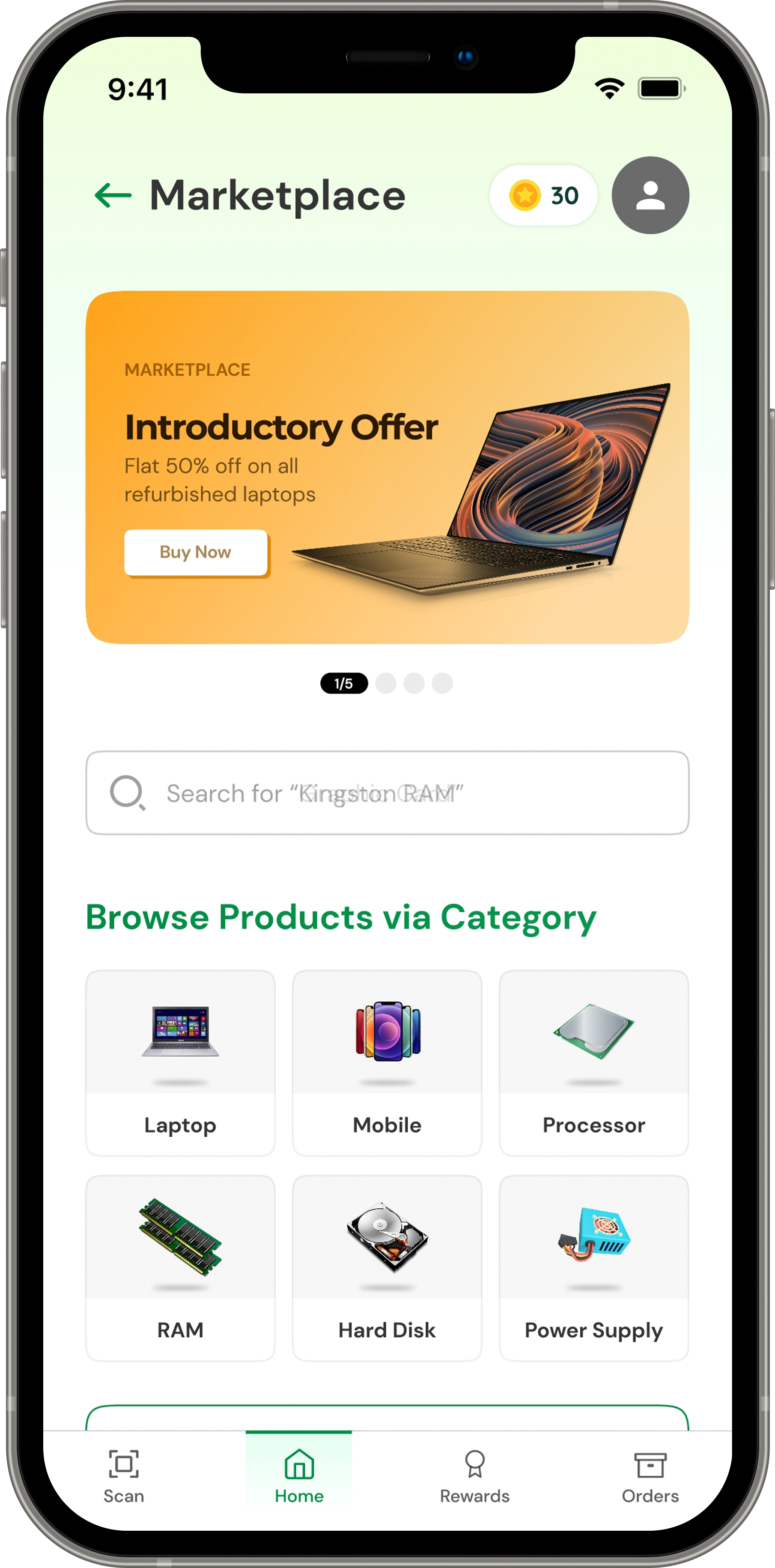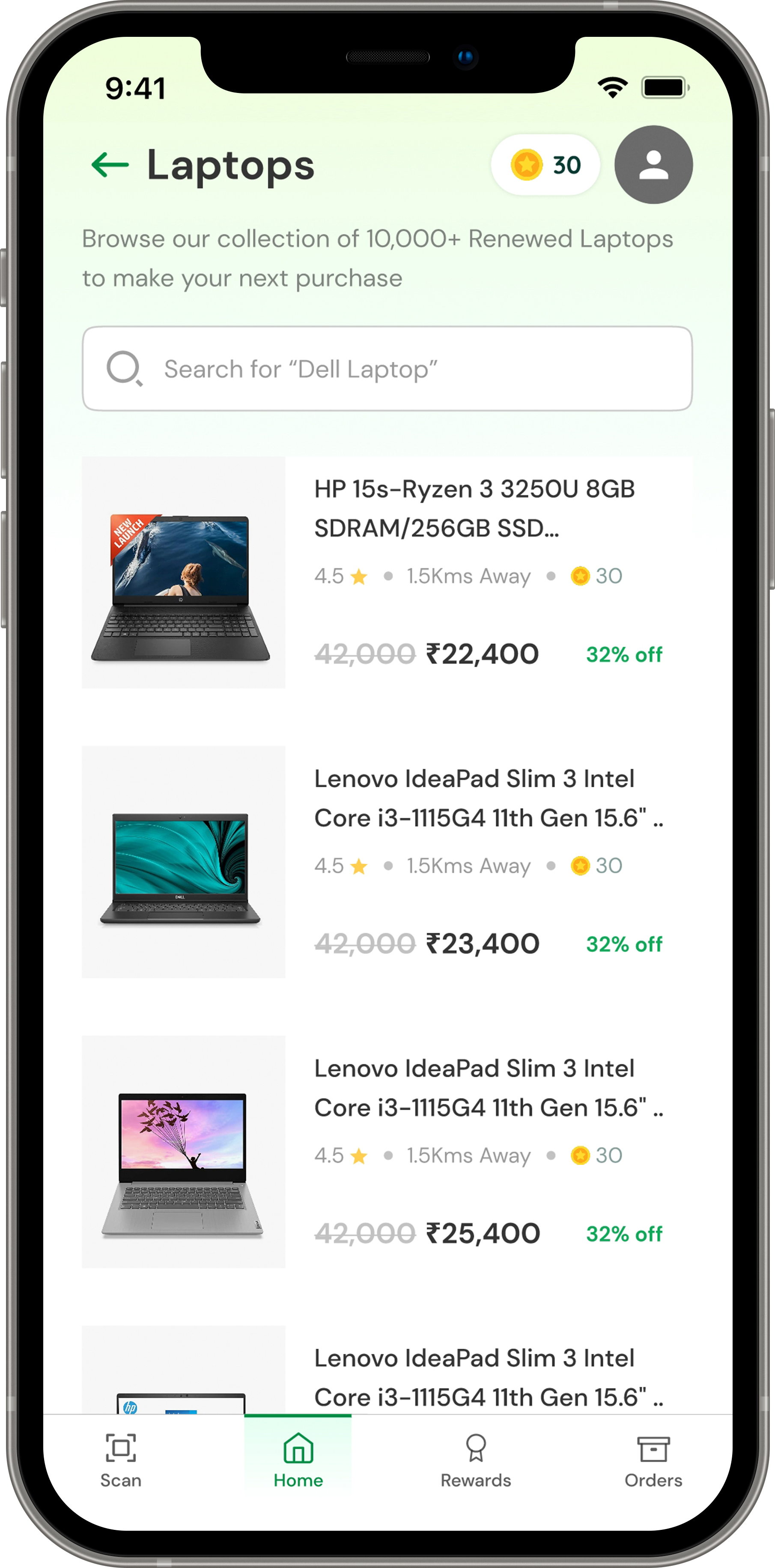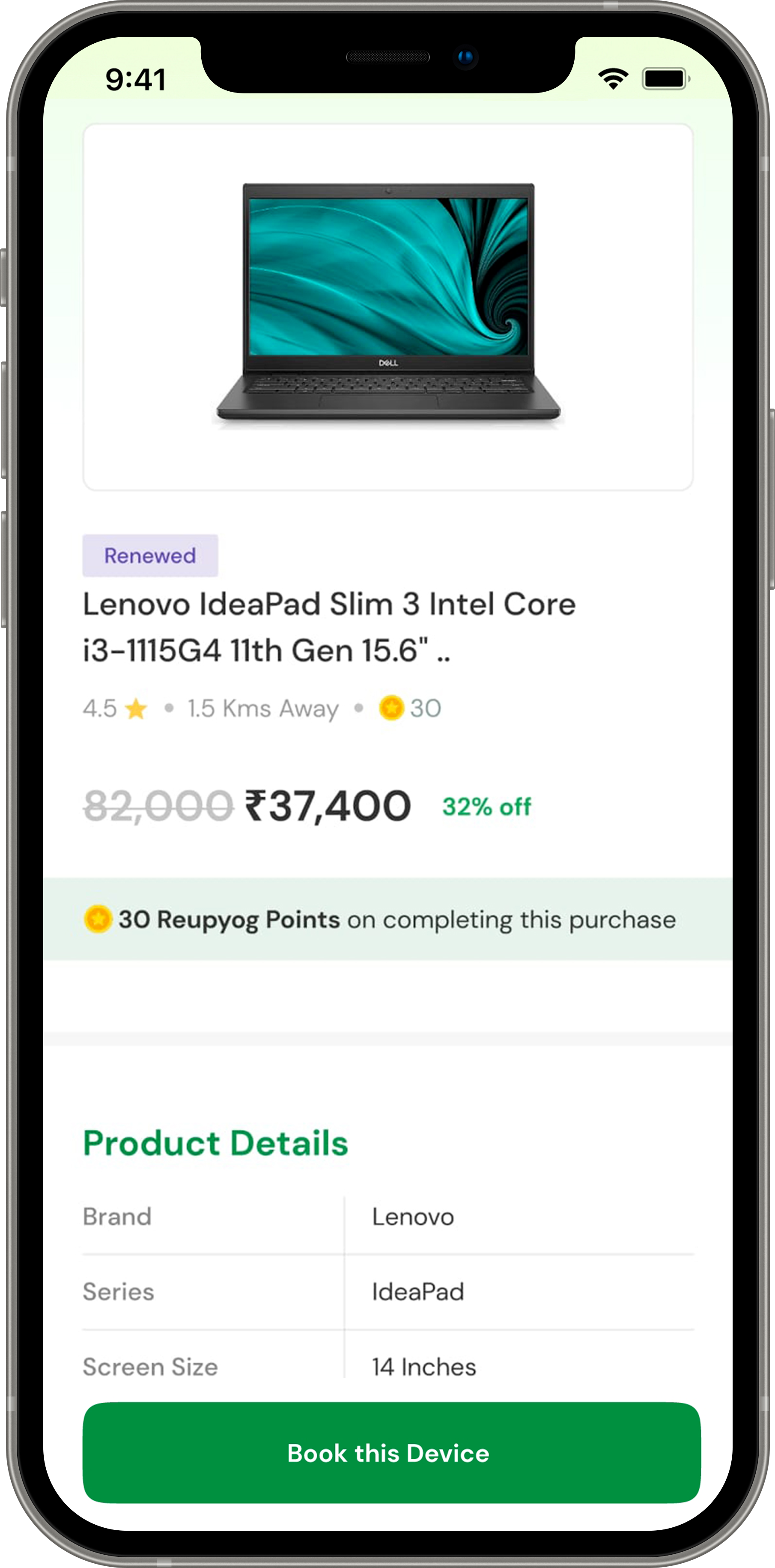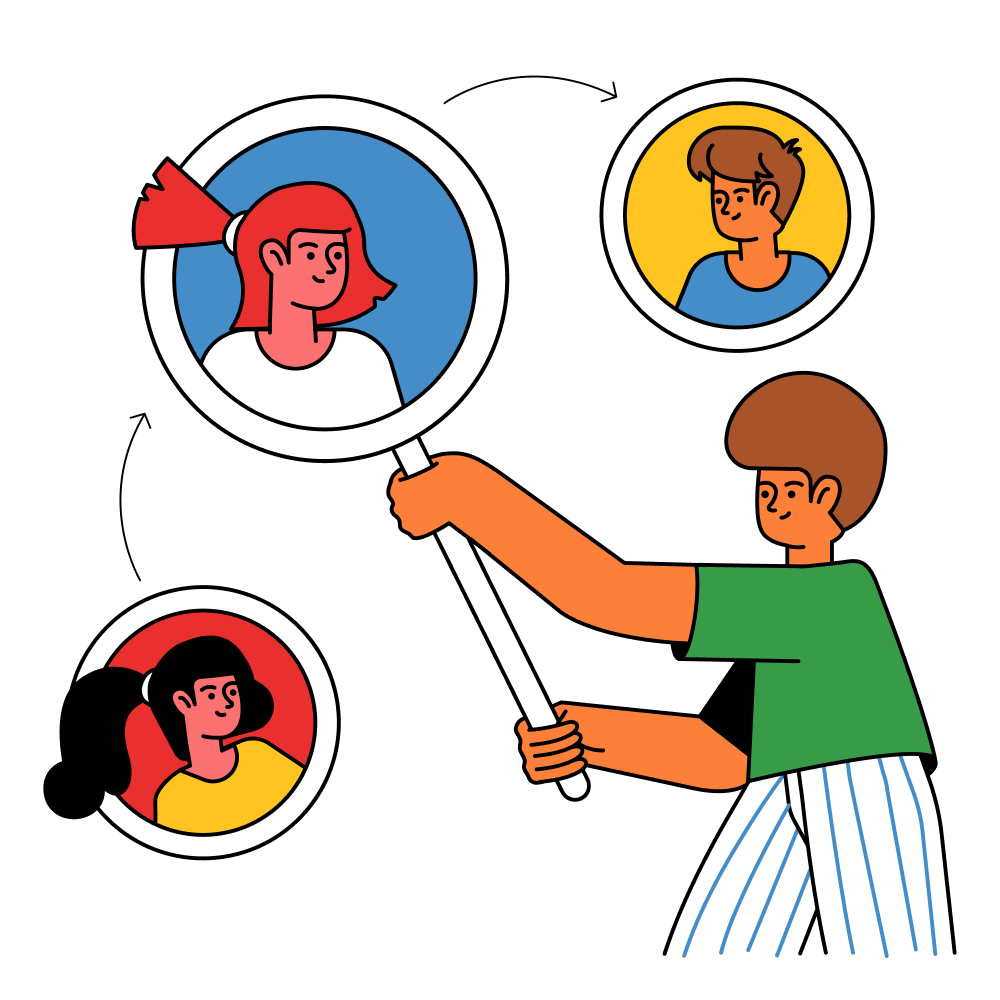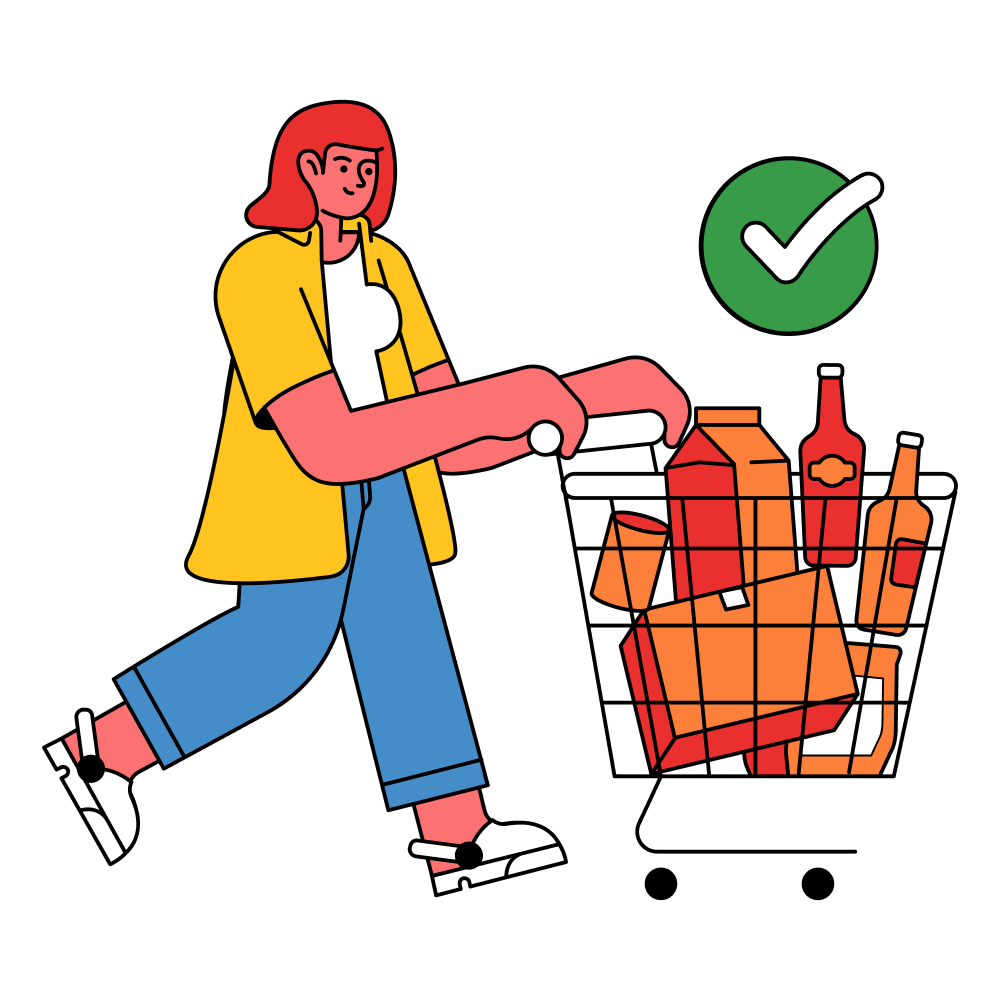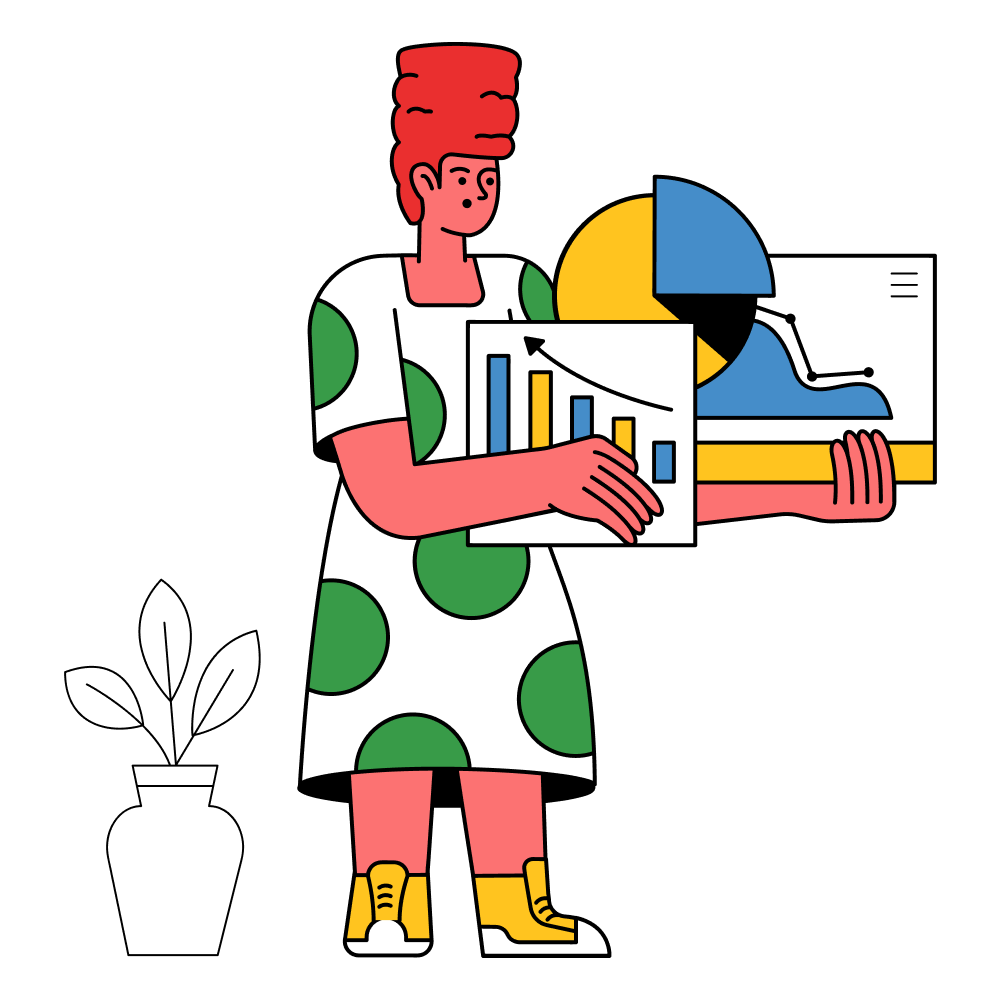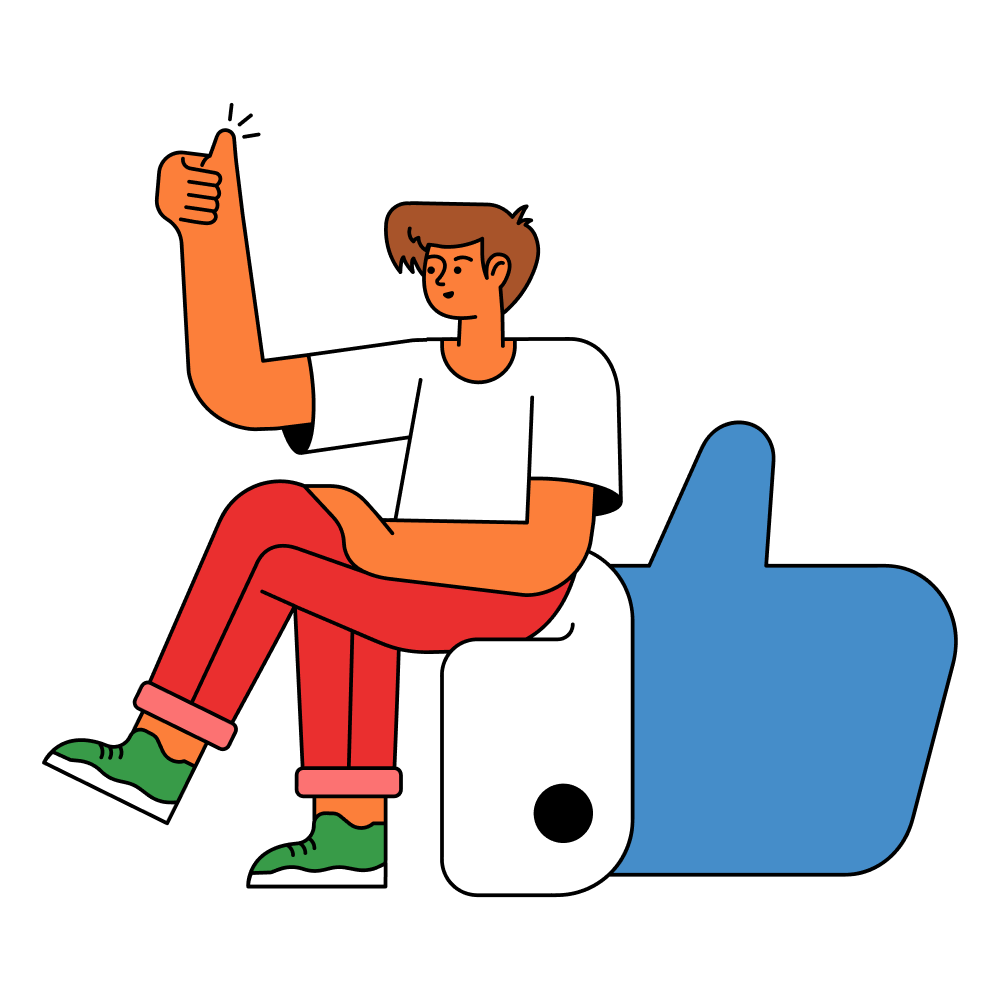 Ready to bring back the coolest trend in town?
Let' start with your electronic devices! Power up your home, office and institute with ReUpyog enabled devices.
By rocking ReNewed devices, you are showing the world that ReUpyog is the new definition of cool.

Together we can lead the way and make ReUse the popular thing again. Join the ReUpyog Movement!
Experience ReUpyog Vision
Welcome to ReUpyog
Circular Business Platform
Our mission is to dramatically bring down natural resource consumption by fostering the inclusive participation of both industry and consumers to democratize Re-Commerce
ReNewed
Explore reliable ReNewed Products from verified sellers
Repair and ReUse
Tech-enabled, standardized repair service delivery with real-time transparency and digital tracking
Traceable Value Chain
Track and trace technology to enhance trust in the value chain for products and services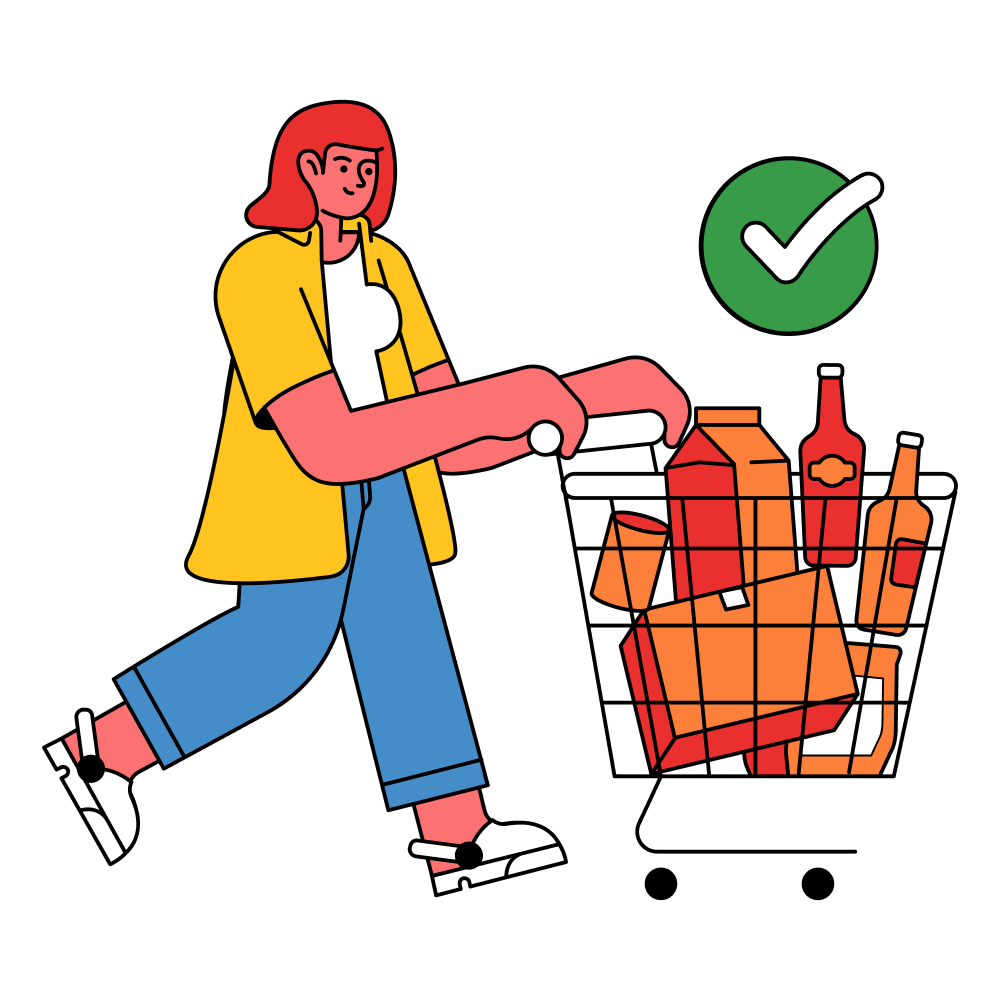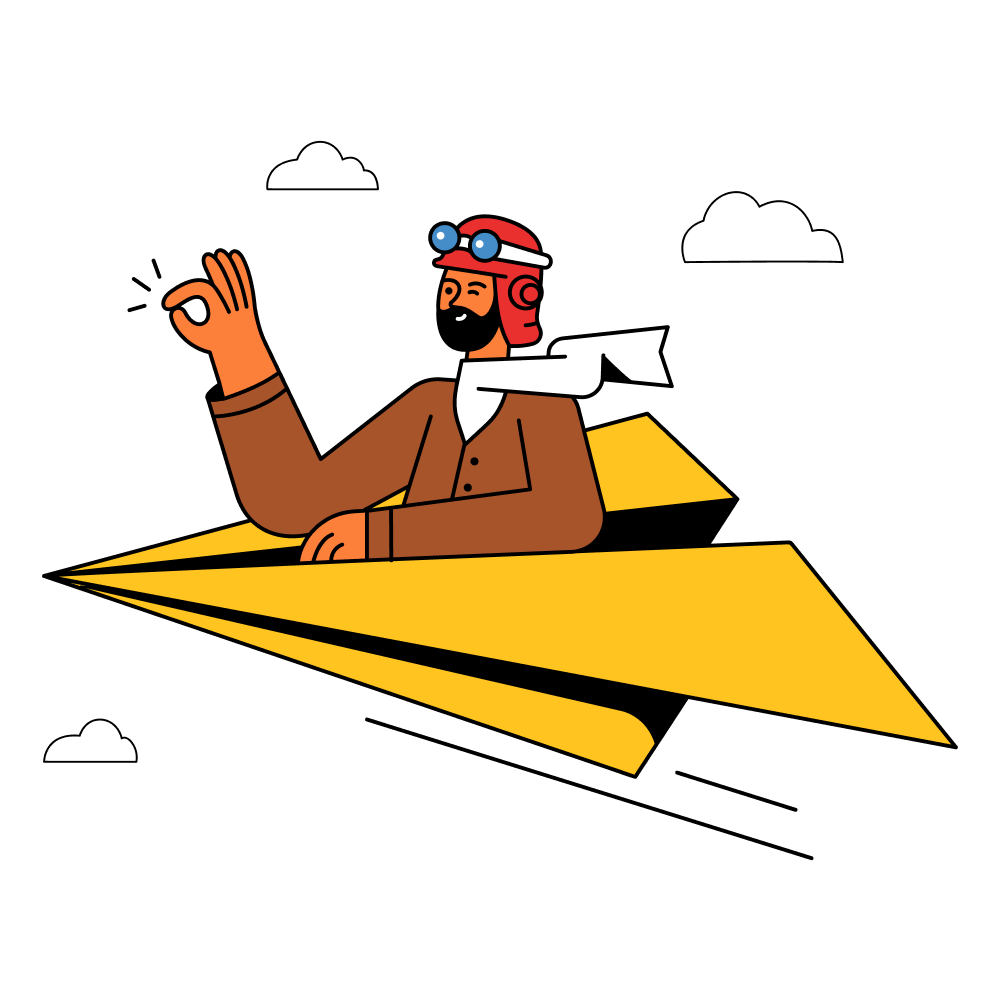 Community Driven
A vibrant community of youth, entrepreneurs, institutions, local businesses and non-profits collaborating to drive the sustainable lifestyle and promote this culture.
Quality Assurance
Automated standardized quality-check protocol, with mandatory compliance for community members, to enhance accountability
Omni-Channel
Discover the circular economy in action with ReUpyog platform, facilitating seamless omni-channel sales
We are driven by Purpose
Join the ReUpyog movement for
Sustainable

future.

Uniting for a Better World: Our three Initiatives for Bridging Social Responsibility and Environment Conservation.
Repair Clinics
At ReUpyog Repair Clinics, our experts breathe new life into your computers. Get ready to experience seamless repairs and enjoy your devices back in top-notch shape
Buy-Back Program
Participate in ReUpyog Buy Back Program and earn rewards for sustainability. Trade in your old computer and unlock great value towards your new purchase
Circular Campus
Empowering Education: Custom Solutions for Institutes & Students. Contact us for more details and embark on a sustainable journey towards a brighter future
Ready to Embrace ReNewed Goodness?
Try ReUpyog, where:
Value Meets Sustainability

.

Join the ReUpyog Movement - Your Gateway to Positive Impact! How? By Choosing ReNewed Products! Discover our Marketplace filled with Value, Purpose, Quality, Warranty, and Budget-Friendly Deals - a Win-Win for You and the Planet!

We believe in being open and honest, like that BFF who never keeps secrets. Every single thing we do, from checking those cool devices to making sure they are top-notch, is done with full transparency.